August 24, 2021

PropMix Communications

0
NEW YORK / Aug 24, 2021 / – PropMix.io, the creator of the real estate valuation platform called Market Conditions Advisor (MCA), has rebranded the platform to better reflect its vision and capabilities. At the heart of the rebranding is a change to the name of the platform to Profet.ai to represent its objectives of helping customers predict accurate property values.
Over the past few years, PropMix has expanded its appraisal platform from data and insights APIs to valuation solutions for appraisers, appraisal management companies and mortgage lenders. Profet now provides an end-to-end capability to generate a comprehensive valuation report for various business needs such as evaluations, desktop appraisals, traditional appraisals and so on.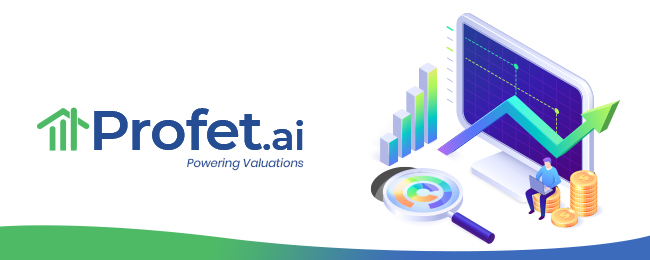 The name Profet.ai is rooted in PropMix's commitment to contribute the team's decades of research and experience in artificial intelligence to make better property value predictions. The logo is an abstraction of a value graph for a home with the last bar cutting through the roof line to represent a prediction. "It's been 5 years since our journey began with our valuation engines and the time was right to create a new brand identity that reflects our vision and market positioning while maintaining our relentless focus on helping our customers succeed," said Sakeer Hassan, Chief Marketing Officer.
Profet.ai has been on a path to round out its capabilities and to integrate with various market participants such as home inspection platforms, forms software, appraisal digitization and more. "It is a major milestone for PropMix as the real estate and mortgage industries accelerate toward embracing new technologies creating a unique opportunity for Profet to become synonymous with real estate valuation technology," said Umesh Harigopal, CEO of PropMix adding, "The new brand also to speaks for our growth aspirations in the property valuation market."
To read more, visit: https://www.appraisalbuzz.com/propmix-announces-rebranding-of-mca-changes-name-to-profet-ai/
About PropMix
PropMix.io LLC, is a real estate data, insights and solutions company with deep experience in commercializing Artificial Intelligence. PropMix's platform and solutions are widely used by mortgage lenders, appraisers, realtors and investors. Built on industry open standards, PropMix.io empowers users to engage with data, make decisions using insights and build the real estate technology of the future. PropMix was founded in 2016 and is headquartered in New York. http://www.propmix.io