Appraisers use ACI to launch our appraisal analytics service - Market Conditions Advisor - from ACI Report and auto-populate any appraisal form.

SFREP's Appraise-It Pro is an appraisal forms platform inspired by Microsoft Office. Appraise-It Pro users can access Market Conditions Advisor using single-sign on for detailed appraisal analytics and auto-populate appraisal forms.

Appraisers build AMC and lender relationships within ClearBox and launch Market Conditions Advisor for AMC and Lender appraisal orders
Data & Infrastructure Partners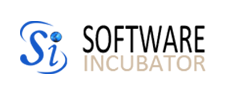 Provider for numerous public records data for over 1000 counties in the US covering assessments, deeds, and foreclosure data.

Part of Amazon Activate program for Startups. Enables PropMix's core data lakes, insights engines, and content delivery network - CDN.
We work with numerous affiliates for sales partnerships. Please contact us sales@propmix.io to get started.