April 22, 2022

PropMix Admin

0
One of the top nationwide Appraisal Management Companies (AMC) that processes over 30K valuations per month wanted to get ready for desktop appraisals with dependable coverage and consistent data.
PropMix was able to deliver nearly 96% geographical coverage with one standardized dataset of listings and sale records including many complex scenarios that were not handled by other data providers.
The AMC chose PropMix as their data partner for their evaluation, desktop, and traditional appraisal analytics needs.
The AMC handles large volumes of traditional and alternate valuation orders from its customers and wanted to get prepared for an increased dependence on high quality and comprehensive data to support desktop appraisals which have now become acceptable for a wide range of loans processed via the GSEs. The goal is to find more and better comparable sales and listings for the maximum number of subject properties being valued by the AMC.
The challenge for the AMC was to find a data provider with solid coverage and at the same time a single standardized data model across listing and public record data. In addition, the integration into the existing systems within the AMC needs to be seamless to ensure the least impact to existing appraiser, valuation, and review users.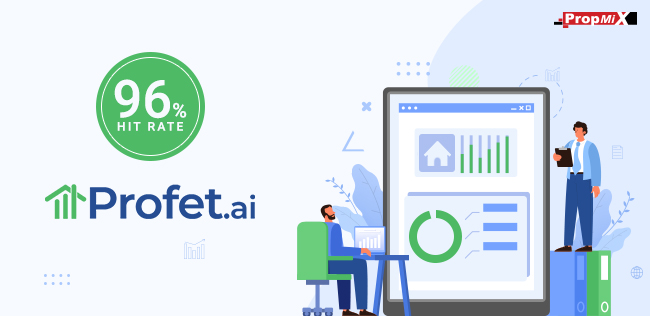 The AMC selected PropMix as one of the short-listed contenders knowing its:
Vendor relationships with hundreds of MLSs and Boards of Realtors nationwide

Complete coverage for public record assessor, deed, and mortgage data

Single API to access to listing and public record data from any MLS or county
The AMC had a list of 20,000 addresses culled from its actual order flow to represent a wide geographic coverage including all corners of the country. The approach was to test PropMix's coverage for those 20K addresses for the following key factors:
Match the address and provide subject property data from public record

Find and provide the latest listing data for the subject property, if available

Find comparable sales AND on-market listings, representative of what an appraiser may find from their local MLS to support a valuation
A decision to partner with PropMix would depend on successfully finding the subject property data and producing the best possible comparable sales and listings.
Of the 20,000 subject addresses processed by PropMix, the goal was to find at a minimum 100 comparable sales within the last 12 months and/or on market listings from within 2 miles, unless the subject was in a rural area of the country, for which the radius would be expanded to as far as 10 miles.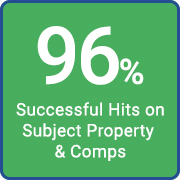 The result of the test was a subject property match rate of approximately 96% using listings and public record data.
In addition, the comparable search for each matched subject property produced the top 100 best comps based on a similarity score. In certain rural markets the number of comps did not achieve the target 100 for the last 12 months, but sufficient comps were found to support a sales comparison based valuation model.
The remaining 4% properties fall in two categories:
Unmatched Properties: Includes addresses that could not be standardized to uniquely identify a subject property and hence the lack of a geocode for radius searches and the inability to derive a similarity score for the comps. A portion of these properties could still be matched using a parcel number but the AMC only provided a set of addresses. 

Insufficient Comparables: In some rare instances a pocket of our coverage where the MLS vendor agreements have yet to be signed resulted in lack of comps and/or on-market listings. These were mostly rural areas where the transaction volumes are consistently low.
The results were a marked improvement over the AMC's current data provider and with flexible APIs to integrate the data and favorable pricing for the data. This helped the AMC achieve its targets for enabling their alternate and desktop valuation platforms and drive higher productivity, while at the same time increasing their profit margins.
PropMix always welcomes a challenge for demonstrating its data accuracy, consistency, and completeness. Contact Danny Mancino at danny@propmix.io or Umesh Harigopal at umesh@propmix.io to run your test today!